We are BELL International.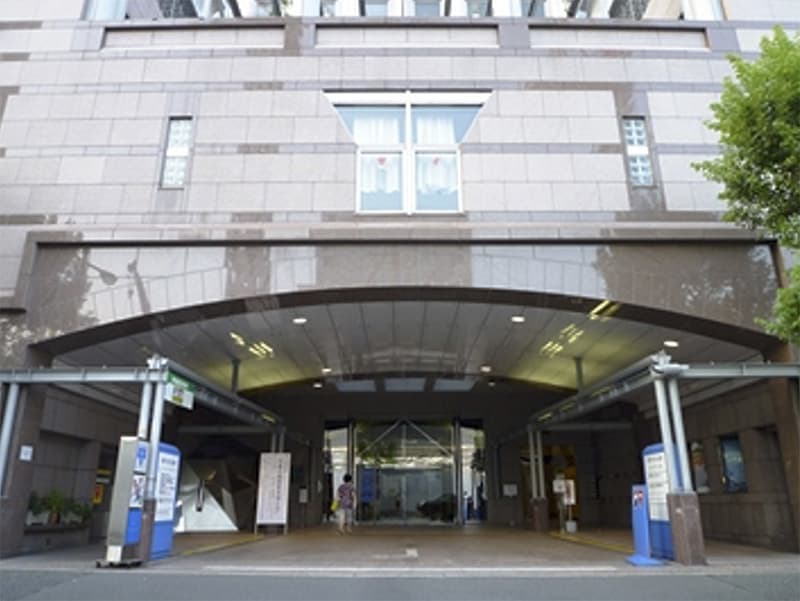 We , Bell International is a general trading company that develops business centered on general trading transactions.
Our business and products range from foodstuffs to textiles,
The essence of Our business is mutual trust based on the trust of our customers and their individual products.
We have a sense of responsibility in all of our operations, and we will continue to do business in harmony with our business partners,
Our mission is to always maintain the best possible relationship with our business partners.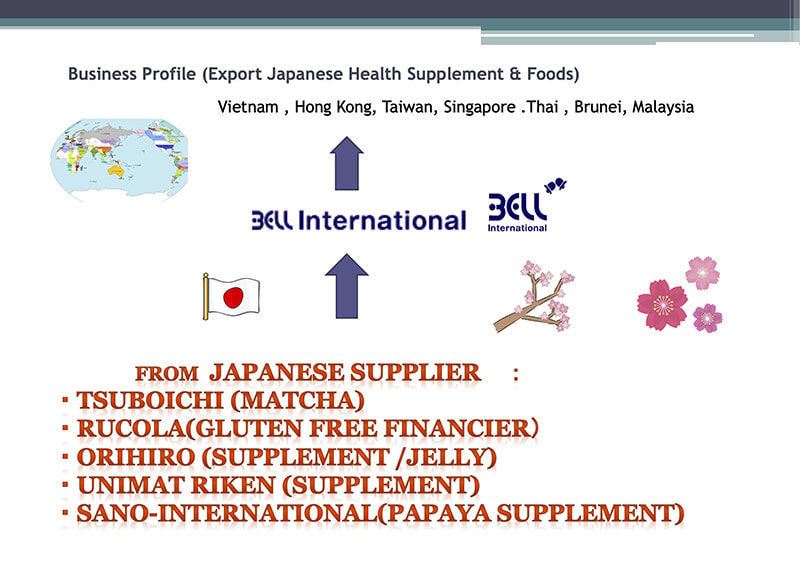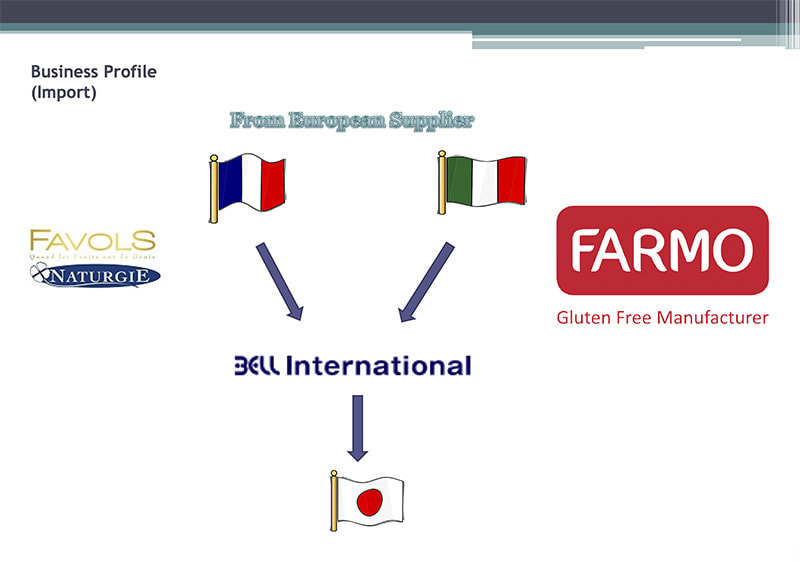 Good Trading Good product
Jpapanese Product (ORIHIRO)
Company Profile

BELL International Inc

Founded : May 16th 2002 Incorporated : Sept 1st 2006

Representative : Tetsuya Suzuki

Capital
Japanese Yen Five Million

Office
1-8-11 YWCA Building Kanda-Surugadai
Chiyoda-ku Tokyo 101-0051 JAPAN

Web Site
https://bell-inter.net/

Bank Reference

MIZUHO Bank Ltd. Ichikawa Branch
Tokyo-Mitsubishi UFJ ,Ltd . Akasaka Branch
Resona Bank Funabashi Branch
CHIBA Bank Kamagaya Branch
Good Trading Good product
Jpapanese Product (ORIHIRO)
Company Profile

BELL International Inc

Founded : May 16th 2002 Incorporated : Sept 1st 2006

Representative : Tetsuya Suzuki

Capital
Japanese Yen Five Million

Office
1-8-11 YWCA Building Kanda-Surugadai
Chiyoda-ku Tokyo 101-0051 JAPAN

Web Site
https://bell-inter.net/

Bank Reference

MIZUHO Bank Ltd. Ichikawa Branch
Tokyo-Mitsubishi UFJ ,Ltd . Akasaka Branch
Resona Bank Funabashi Branch
CHIBA Bank Kamagaya Branch